Bichon and Leonberger
Welcome to the official website of kennel Starobělský les, which is engaged in breeding Bichon Frisé a Leonberger. These pages are devoted mainly breed Bichon Frisé, of course offer our puppies and dogs , but also Leonbergers. Thank you for visiting.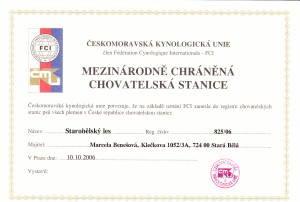 We strive to breed healthy, well socialized puppies that future owners will mainly bring a lot of joy and a little bit of trouble. Our Bichons are naturally part of our common home. The owner bred puppies stay in touch and looking forward to us and assures that the doggies are well. Ever since the early age of babies getting used to the brush bison and other procedures that will need all his life.
World winner 3.10.2021 World Dog Show 2021 Brno Amelia´s Angels One in a Million (Bela)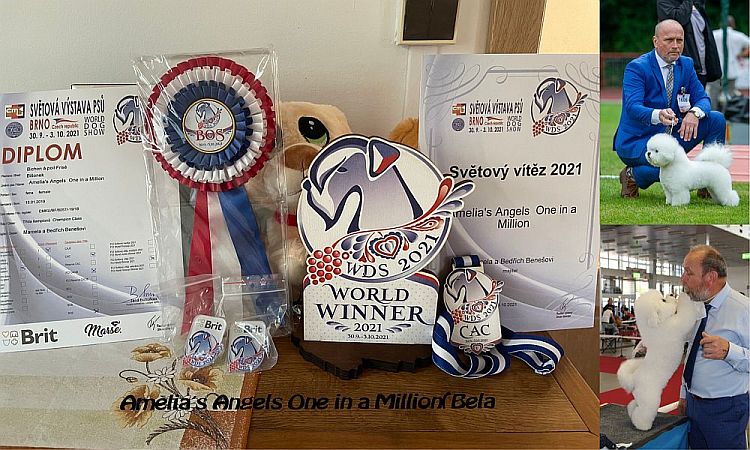 World junior winner 12.8.2018 World Dog Show 2018 Amsterdam Aphrodite´s Reflection Little Dynamite (Jackie)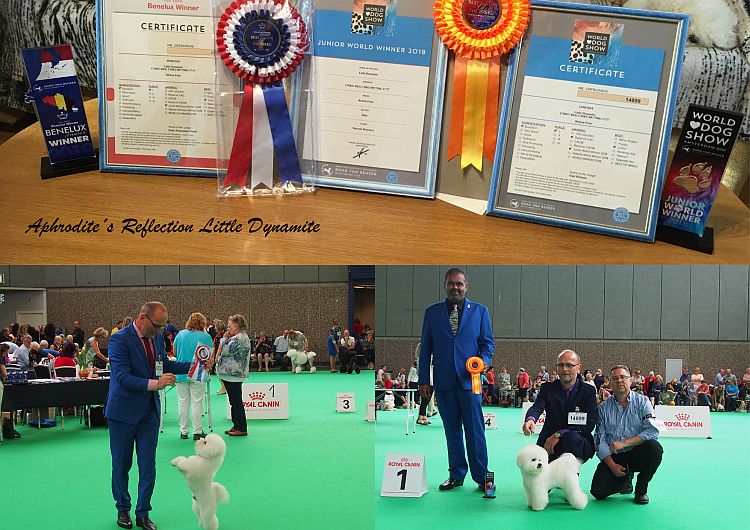 Favorite links
Contact and address
Marcela Benešová
mobil: +420 604 125 206
e-mail: b.b.marcela@seznam.cz
Klečkova 1052/3a
724 00 Ostrava - Stará Bělá
Moravskoslezský kraj
Pictures of our dogs